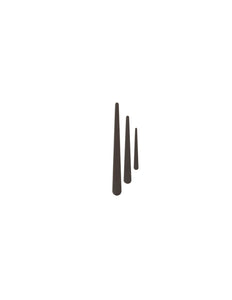 Sanding Files - 800 Grit - Tapered
These sanding files are part of the "Slimline" design allowing hobbyists new shapes for getting into those hard to reach spots.    
Detail - When you need to reach into those tight spots the smaller radius and narrower taper does the job.
This is a 3 pack of 800 grit.