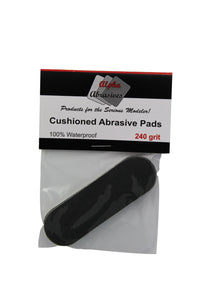 Sanding - Cushioned Abrasive Pad - 240 Grit
This product is a cushioned back sanding pad especially designed up for the Flexible Detail Sander.  Use it wet or dry on wood, metal, and plastics depending on your application.  This product is 100% waterproof and is washable and reusable.

Contents: 6 abrasive pads per package.