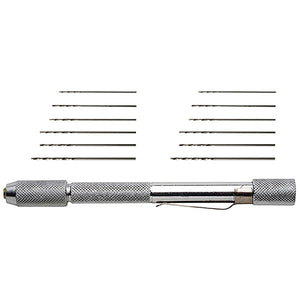 Mini Pin Vise with 12 Assorted Drills
Pin Vise for mini high speed drills. Used for lightweight work on plastic, woods, metals and more.
Includes an integrated brass chuck that commodates drills #50 (.0635"") through #80 (.0135) and features a non-slip knurled surface.

Includes 12 high speed drills included in the body of the pin vise.