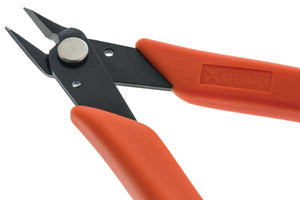 Cutter - Ultra Flush Cutting Shear
Use for cutting soft plastic for a clean, near finished result eliminating the need for post cut filing or sanding. May also be used to cut soft wire up to 20 AWG (0.8mm).
These have comfort grips and a light spring return for ease of use.
Made in the USA.