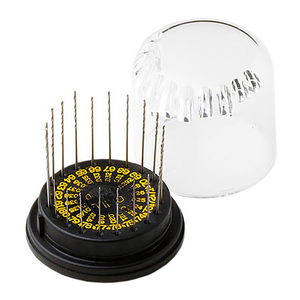 Drill Bit Set - 20 Piece Drill with Dome Stand 61-80
High speed drill set with numbers #61 to #80 (.016"" - .39""). The drills come incased in a dome with an indexed base.

Generally used for the materials of wood, resin, jewelry, walnut, amber, beeswax, olive nut, beads, PVC, acrylic and plastic, etc.