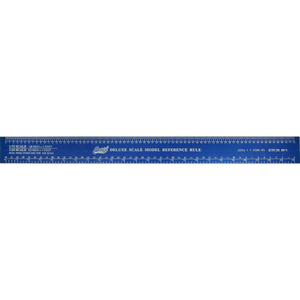 Ruler - 12" Deluxe Scale Model Reference
Designed for the scale and architectural modeler that requires the use of 1/35, 1/25, 1/24 scales.

Constructed of non-glare blue tempered anodized aluminum with silver calibration that will not fade or chip when cleaned with solvents.

Often used by architects, engineers, graphic artists, and office personnel.
* Imperial Measurement Ruler *